Indian Beehive
News
Associazione Sākshi & Thomas Seva Foundation ink MoU to promote fashion, culture between Italy and India
Associazione Sākshi and Thomas Seva Foundation inked a Memorandum of Understanding (MoU) at the Sustainable Development & Textile Recycling Conference, being held in Coimbatore, Tamil Nadu, to promote fashion, culture and education between Italy and India.
The MoU focuses on working on economic empowerment and knowledge transfers in the sectors of fashion, education and culture between India and Italy.
Speaking on the collaboration, Savio Rodrigues, Vice Chairman, Thomas Seva Foundation said, "We look forward to working with Sakshi. India and Italy have been over the years working towards strengthening their glorious ties. With Sakshi, Thomas Seva Foundation aims to create more synergies through economic empowerment, knowledge transfers and people relationships between Italy and India in the sectors of fashion, culture, education and cinema".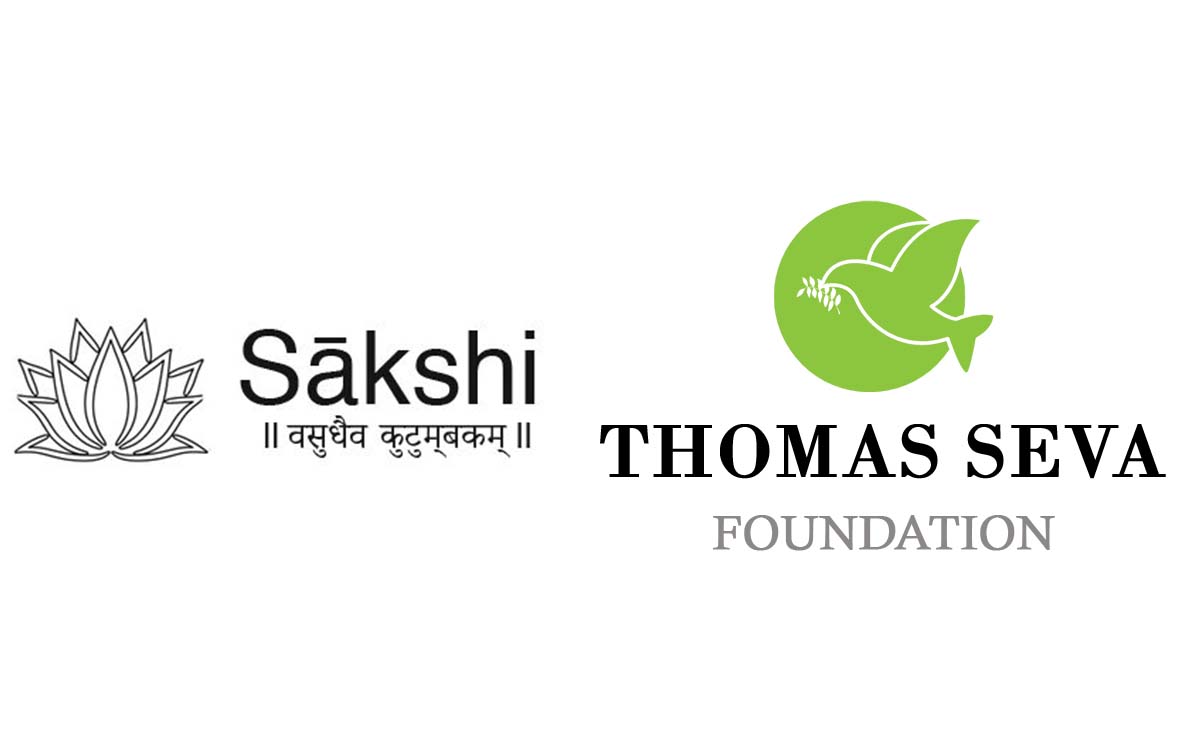 "Working between India and Italy to promote both countries' agendas in the fashion and textiles industries, empowering young Italian designers to work with India textiles and handloom manufacturers will be exciting and a great value add for both countries", expressed Vas Shenoy, President of Sākshi.
"Apart from cultural activities in the field of cinema and fashion and promoting people to people links between the two countries, Sākshi's has great commitment towards promoting academic study of India's history and languages, especially that of India's West Coast. The agreement with Thomas Seva Foundation is also opportune, given Goa has always been a melting pot for India's culture from ancient and pre-colonial era", Shenoy elaborated.
Sākshi (www.sakshi.it ) is an Italian not for profit organization founded by a group of passionate Indologists, in late 2018, and its scope is to promote the study of ancient and modern languages, philosophy, history, culture, society, politics of the ancient 'India- magna', and its modern successor states of Afghanistan, Pakistan, India, Bangladesh, Nepal, Myanmar, Bhutan and Sri Lanka; and to make these approachable for the youth, common citizens as well as academics and thinkers in Europe and especially in Italy.
Sākshi further aims at the development of relationships between India and Italy in various fields ranging from culture to fashion and from cinema to business. The organization's main objective is to develop activities with various stakeholders, institutional, private and academic, to create and improve people to people relationships between both the countries.
Thomas Seva Foundation (thomassevafoundation.org) was founded in Goa, India. The foundation works to promote environmental sustainability, youth and women education, empowerment, entrepreneurship and sports in India, Kenya, Somalia and is expanding to other countries as well. It assists young children who want to study but do not have the financial resources to have a good education and also funds innovative ideas that work towards solving the problems of society and towards sustainable development.
Sākshi, with the Embassy of India Rome and with the patronage of the Camera Nazionale della Moda Italiana, has launched Design India, a content to encourage young Italian designers to use Indian handlooms in their work. Design India aims to promote Indian handloom and textiles in Italy and this partnership will in part focus on furthering this objective.
The third edition of the Sustainable Clothing and Textile Recycling conference held by Recommerce in association with Kianna Media Ventures is focusing on textile recycling, reuse, upscale and circular economy.
This B2B conference which is being held for a day will help in networking with bringing together manufacturers, experts in waste management, people who want to innovate through technology, researchers, policy makers, stakeholders, investors, and all the other participants.